Revisely voor ouders
Revisely is een online applicatie waarmee je dochter of zoon hele duidelijke feedback ontvangt op ingeleverde teksten. Leerlingen en studenten krijgen via Revisely een melding wanneer zij een opdracht in moet leveren van de docent. De docent kan vervolgens gemakkelijk uitgebreide feedback geven en doorverwijzingen maken naar extra materiaal voor je zoon of dochter om door te nemen. Ook het inleveren van je tekst gaat via Revisely. Revisely is er voor elke tekstsoort en voor elk vak.
In het kort
Inzicht en overzicht van alle opdrachten en feedback
Revisely werkt als een modern schrijfdossier; geen opdracht, tekst of feedback gaat verloren.
Heldere berichtgeving over je prestaties en ontwikkeling.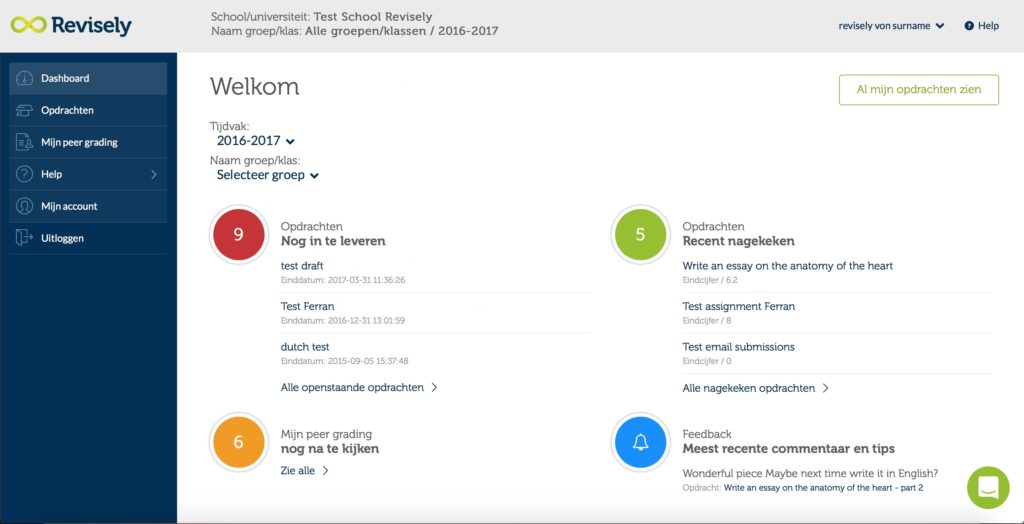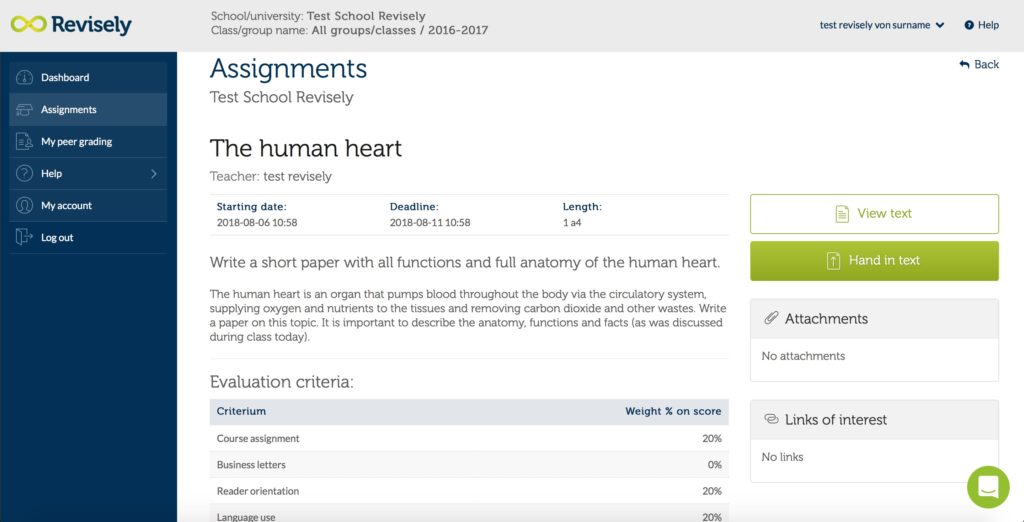 Het optimaliseert het werk
De docent kan gemakkelijk betere en rijkere feedback geven met behulp van de observatiedatabase met uitgebreide theorie en verbeterpunten.
De docent geeft zowel formatieve als summatieve feedback.
Peer grading en Team hand-in helpen leerlingen of studenten om van en met elkaar te leren.
Leerlingen en studenten leren van het geven en ontvangen van feedback.
Het brengt transparantie en objectiviteit
Het is voor een leerling of student direct duidelijk wat er verwacht wordt bij een opdracht door instructie, criteria en rubrieken.
Inzicht in de manier van beoordelen voor andere docenten.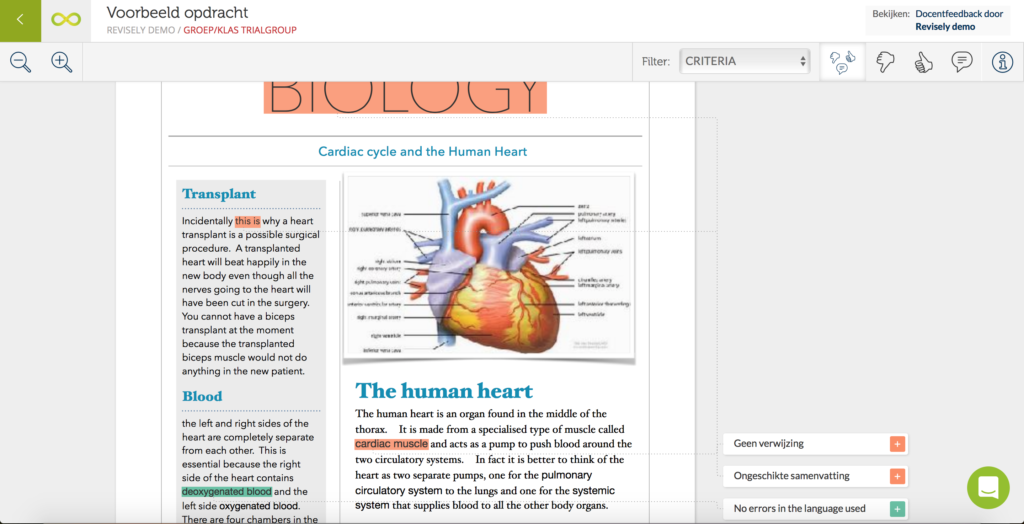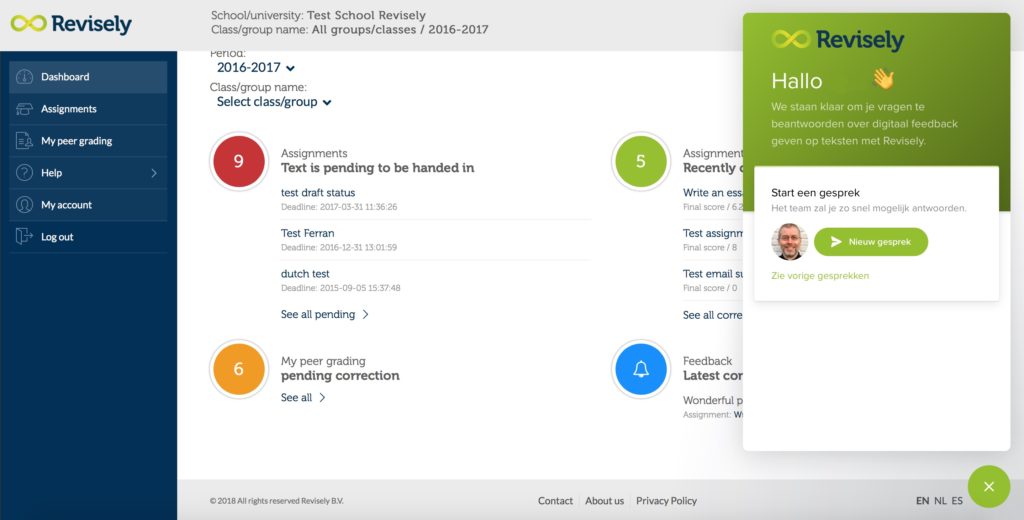 We zijn een betrouwbare partner
Revisely is een Nederlands bedrijf en specifiek ingericht op het Nederlandse onderwijssysteem.
Revisely biedt uitstekende service en ondersteuning.
Revisely voldoet aan de Nederlandse en Europese privacyregelgeving.
Heb je een vraag of opmerking? Laat het ons weten!