Revisely is an online application that allows teachers to provide more insightful feedback on texts from students. Revisely supports teachers in creating and submitting assignments, checking for plagiarism and the correction and giving of feedback on students' texts. Revisely saves time in correcting texts, resulting in more time for other tasks of the teacher. A digital monitoring, benchmarking and assurance of performance of different classes/courses. Revisely is available for every type of text and for every subject or course.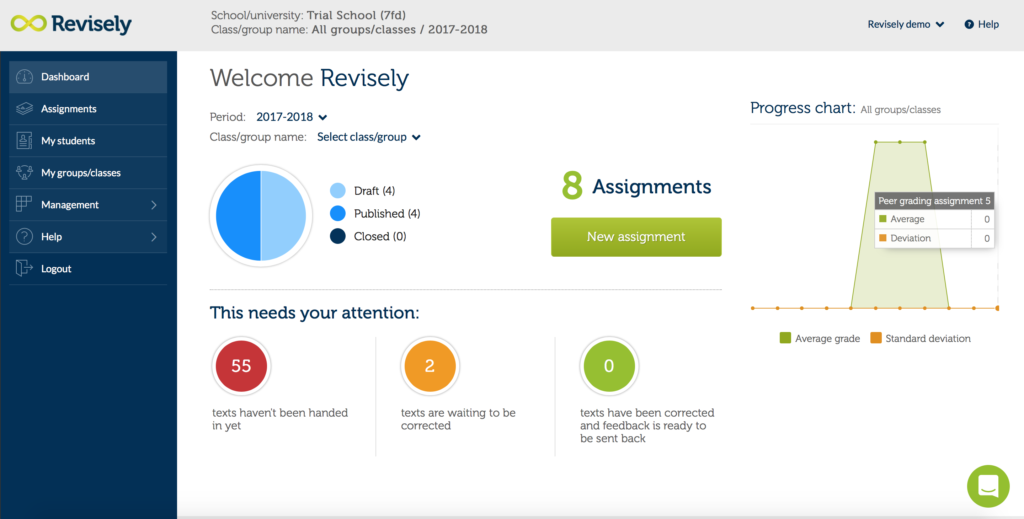 It brings you transparency and objectivity
It is immediately clear to students what is expected of them in an assignment due to clear instruction, criteria and rubrics.
Insight into the way of assessing for other teachers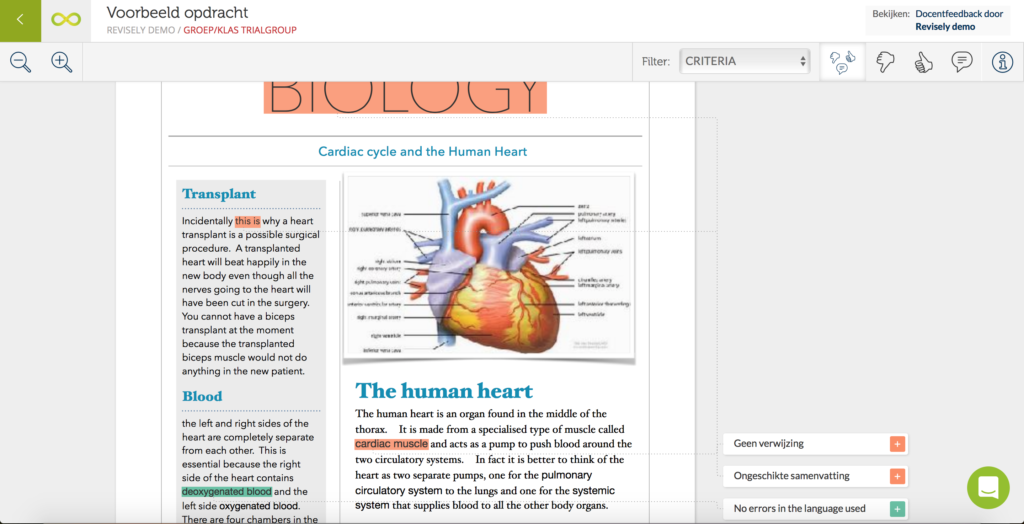 You can easily provide better and richer feedback with the help of the observation database with extensive theory and points of improvement.
You give both formative and summative feedback.
Peer grading and Team hand-in help the students to learn from and with each other.
Students learn from giving and receiving feedback.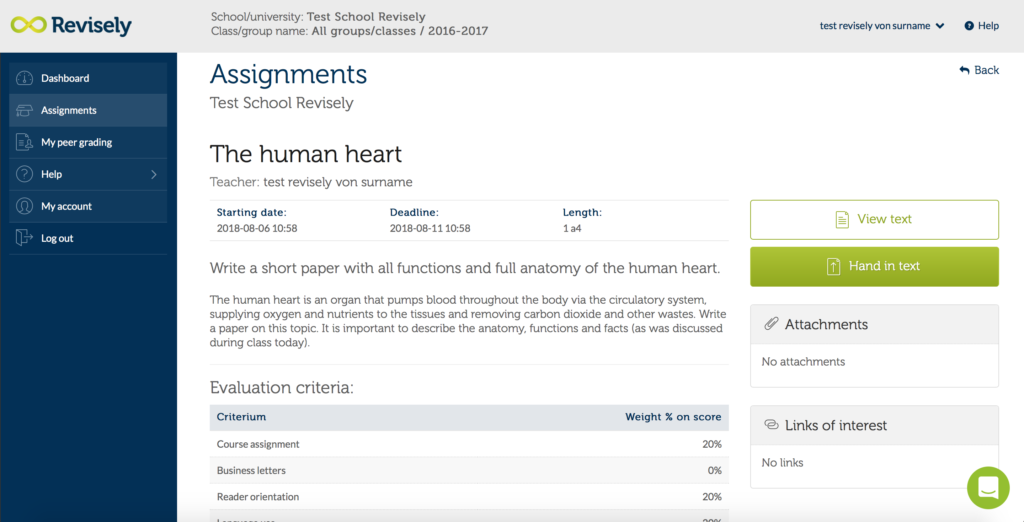 Revisely is a modern form of a portfolio; no assignment, text or feedback will be lost.
Clear reporting on performance and development.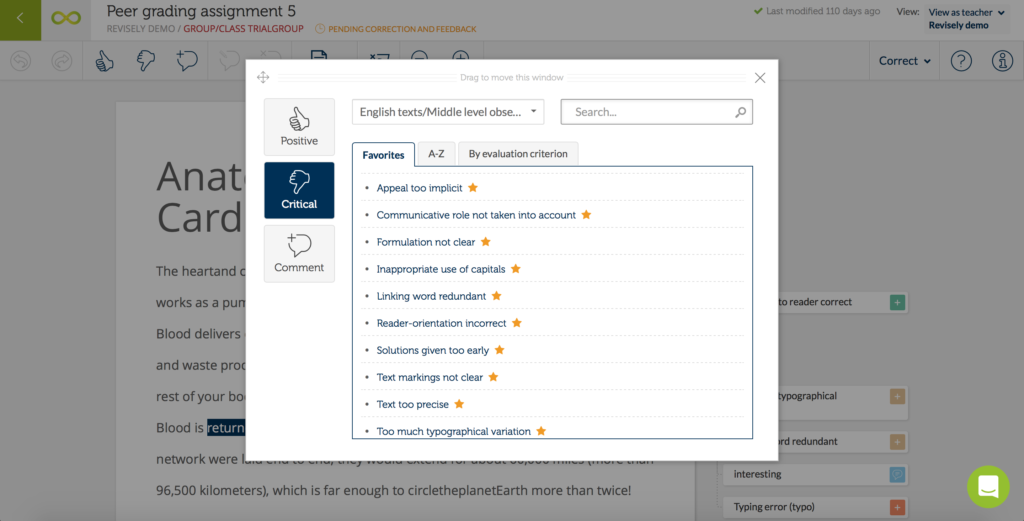 The teacher easily selects from the pre-programmed feedback.
The student immediately sees what went right and wrong and why.
Revisely has an integrated plagiarism check.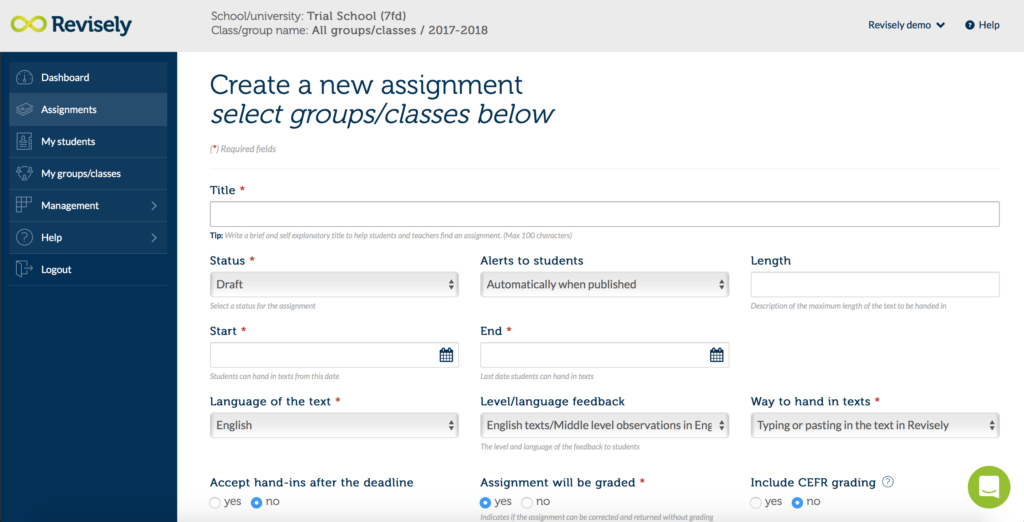 You increase the learning efficiency
Possibility to let teachers take over each other's work.
Possibility to involve external evaluators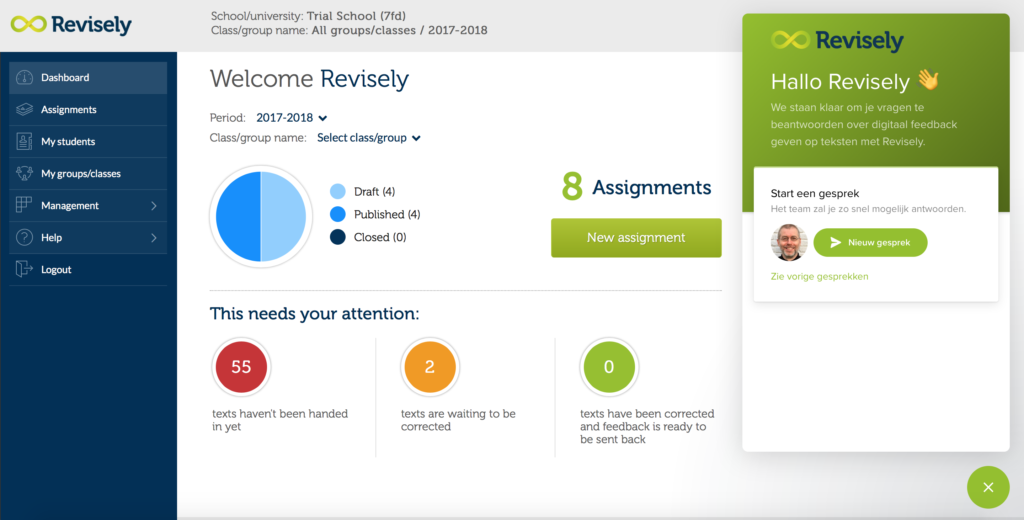 We are a reliable partner
Revisely offers excellent service and support.
Revisely complies with Dutch and European privacy regulations
Schools and universities using Revisely
Book an online workshop
Learn how to use Revisely quickly and in an effective manner
We think it is important to make teachers and the management easily familiar to Revisely. We can visit your school/university and inform all teachers and school management at once. The training is free and can also be given online.