Revisely for students
Revisely is an online application that provides you with more feedback on the documents that you handed-in with your teacher. Revisely supports you in submitting assignments, offers peer grading and team hand-in features and saves all of your texts as a modern day portfolio. In short, Revisely helps you to improve your learning skills. Revisely is available for every type of text and for every subject or course.
In short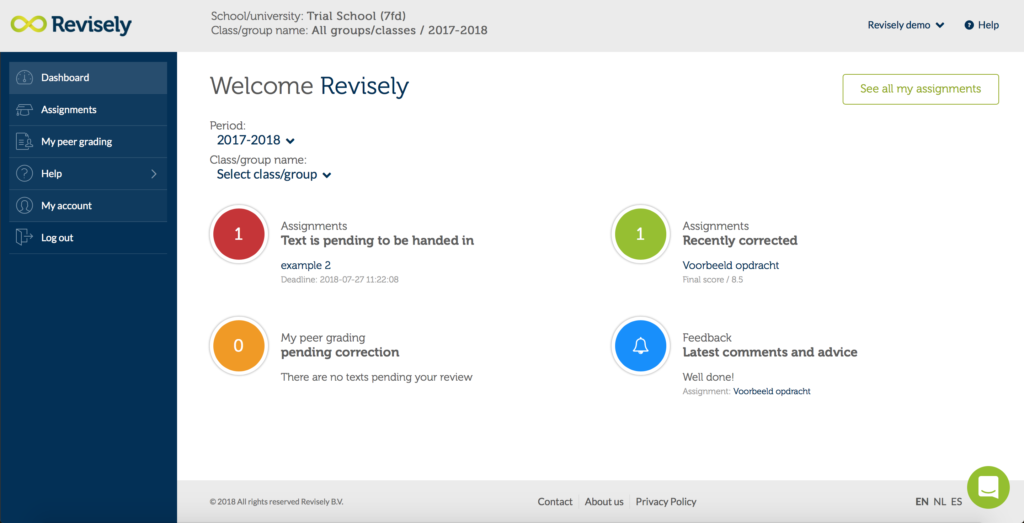 You maintain a good overview
Revisely is a modern form of a portfolio; no assignment, text or feedback will be lost.
Clear reporting on your performance and development of skills.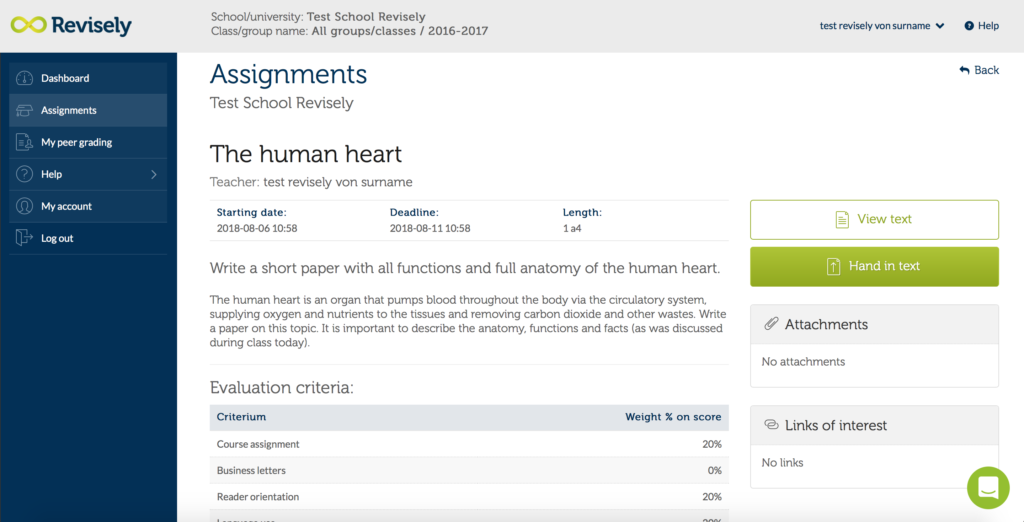 It brings you transparency and objectivity
It is immediately clear what is expected of you in an assignment including extensive instruction, criteria and rubrics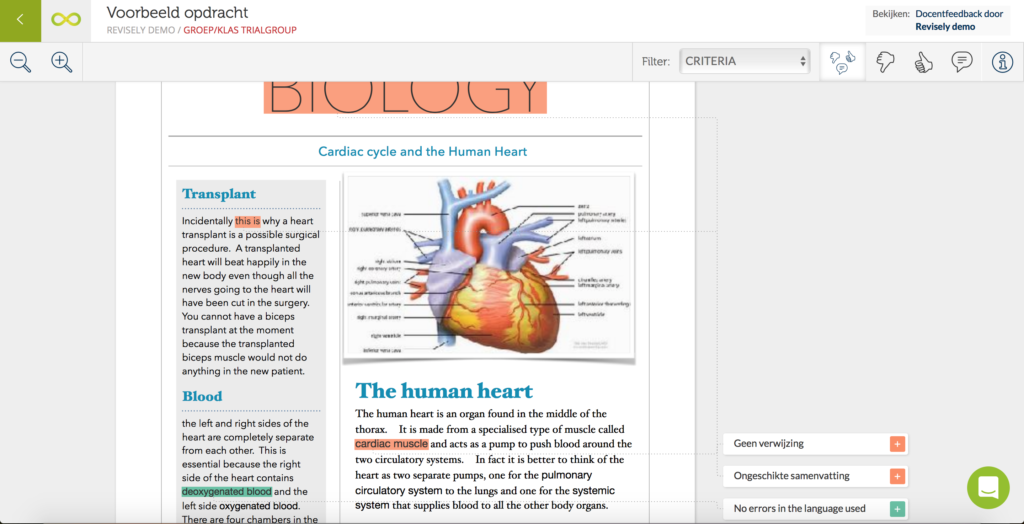 You receive better and more insightful feedback with the help of Revisely's observation database.
Peer grading and Team hand-in features help you learn from and with your peers.
You learn from giving and receiving feedback.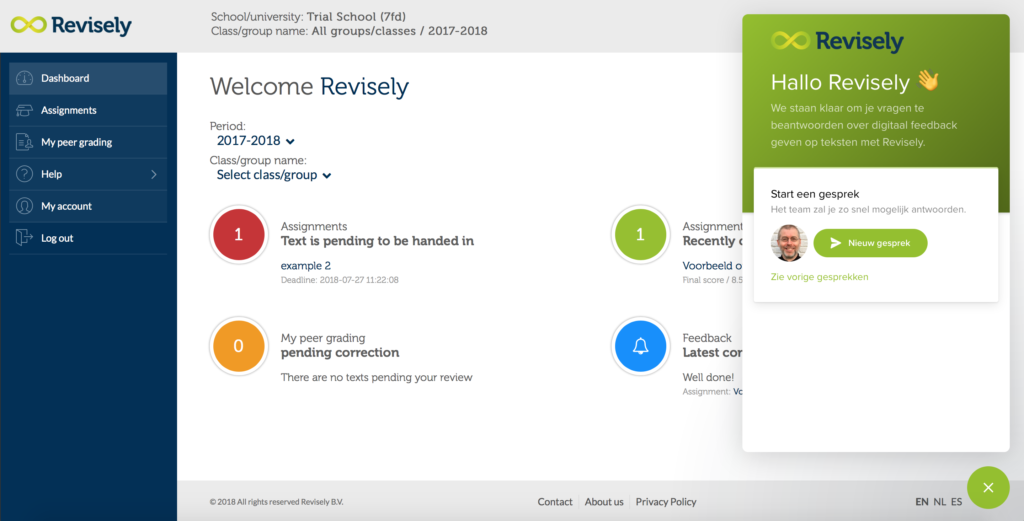 We are always ready to help
Revisely offers excellent service and support.
Revisely complies with Dutch and European privacy regulations.
The Revisely manual provides you with information about the app, including videos.
Click here to go to our knowledge base!
Do you have another question or comment? Let us know!