StrikePlagiarism and Revisely join forces to enhance student work authenticity
At Revisely, we are always on the lookout on ways to enhance the grading and feedback process for its users. In line with this, we are thrilled to announce our new partnership StrikePlagiarism.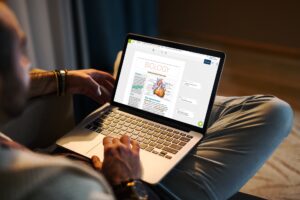 The new partnership will significantly enhance the plagiarism detection capabilities within Revisely, providing teachers with an added layer of assurance that student work is original and free from plagiarism. This collaboration with StrikePlagiarism.com, which is among the top 5 best plagiarism checkers in the world, is a major step towards achieving our goal of providing innovative tools and features for our users.
One of the key benefits of using StrikePlagiarism is that it is the only checker that has its database in Europe. This ensures that data privacy and security regulations are met, which is essential in today's world of online learning. Additionally, StrikePlagiarism has a user-friendly interface that allows for easy upload and scanning of documents, and provides detailed reports on the level and sources of plagiarism detected.
We are confident that this partnership will provide immense value to our users and help us achieve our goal of providing the best possible tools and services for teachers. We are excited to offer this enhanced feature, and we look forward to seeing how it will benefit our users.