Herinnering sturen naar een leerling of student
Soms wil je op een ander moment de leerlingen/studenten informeren dat ze een nieuwe opdracht hebben. Of je wil een herinnering sturen wanneer de deadline in zicht komt. Dat kan heel gemakkelijk naar één of meerdere studenten in Revisely!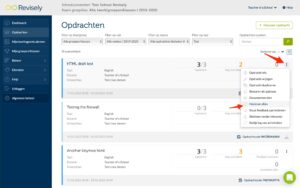 Ga je naar de lijst met opdrachten door in het menu (links) <opdrachten> te selecteren. Vervolgens klik je op de 3 stippen richts in beeld. Kies nu voor herinner allen om iedereen een notificatie van de nieuwe opdracht te sturen.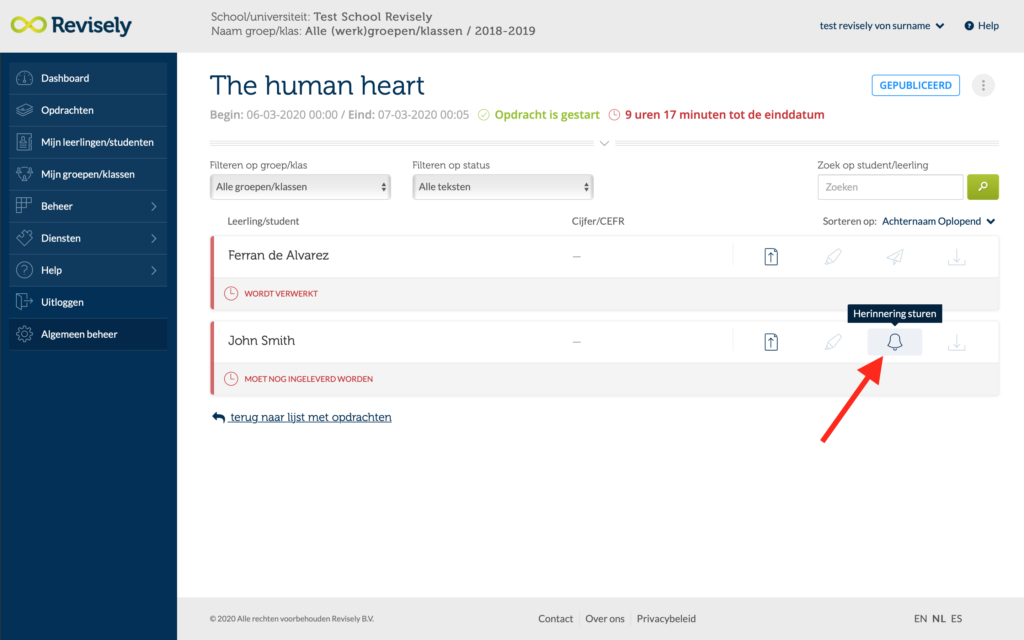 Je kunt er ook voor kiezen om een herinnering aan een of een paar studenten/leerlingen te sturen. Klik op de opdracht om te zien welke studenten  de tekst al hebben ingeleverd en welke hier eventueel aan moeten worden herinnerd.