Over ons
Revisely wordt wereldwijd door honderdduizenden docenten en leerlingen/studenten gebruikt. Met trots gevestigd in zowel Nederland als Spanje, bestaat ons groeiende team uit professionals die gepassioneerd zijn over het ondersteunen van docenten bij het gebruik van technologie om hun manier van feedback geven op teksten aan studenten te herdefiniëren en te verbeteren.
'Als makers en ondersteuners van onderwijstechnologie zijn we er trots op dat we samen kunnen werken aan het verbeteren van de feedback die studenten over de hele wereld krijgen.'
Ben je werkzaam op een school of universiteit en wil je meer weten over de prijzen?
Bezoek onze prijspagina voor meer informatie over de prijzen en om contact met ons op te nemen!
Ben je van een bedrijf of organisatie en geïnteresseerd om met ons samen te werken?
Ga naar de partnerpagina en bekijk de mogelijkheden.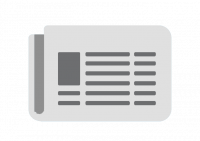 Revisely op de Europese Edtech-kaart