Revisely, the online application for teachers to help provide better and faster feedback on students' texts, has been further improved in version 2.8. with, among others, features to save open observations and easily re-use them when correcting other students' texts. The new version will be online from July 16th!
Revisely, July 12th 2018 – Revisely has been further improved with its latest release, Revisely 2.8. The digital correction application supports teachers in correcting assignments and giving extensive feedback. In the past year, the number of users of Revisely has grown exponantionally. Around the 575 schools and universities now use Revisely. This means that Revisely currently has 196,023 users! Revisely has optimized various system processes and added new features to provide an even better service to teachers correcting assignments and helping to further develop students' skills. The main new updates in the new release are:
Create your own re-usable observations from open text comments

You can now make your own 'open text' comments re-usable as either critical or positive observations. This means you can save your comments in a personal database. You no longer have to retype your own favourite comments but can create them once and just attach them to the text again and again.
                                                                            .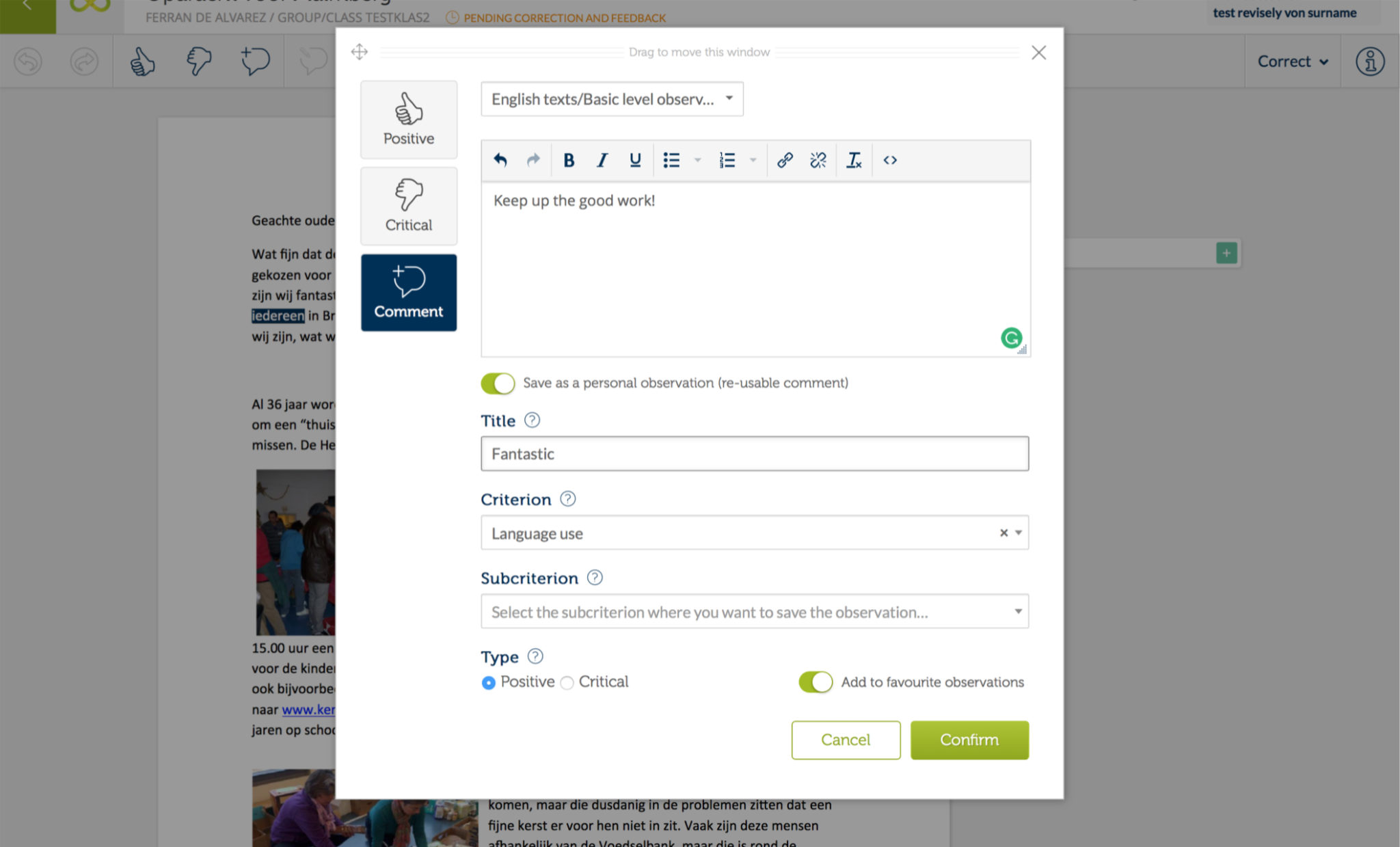 Use multiple sets of observations at the same time
Before, you could only choose one set of observations, when creating the assignment. This meant that you chose the language of the texts to be handed in as well as the language and level of the observation content. Starting this release you still choose the main set of observations when you create the assignment (this still determines the evaluation criteria that are in the score summary) but you can now use other and multiple sets of and observations while correcting. In addition, there are many newly built-in observations to provide feedback on the writing skills of students.
                                                                   .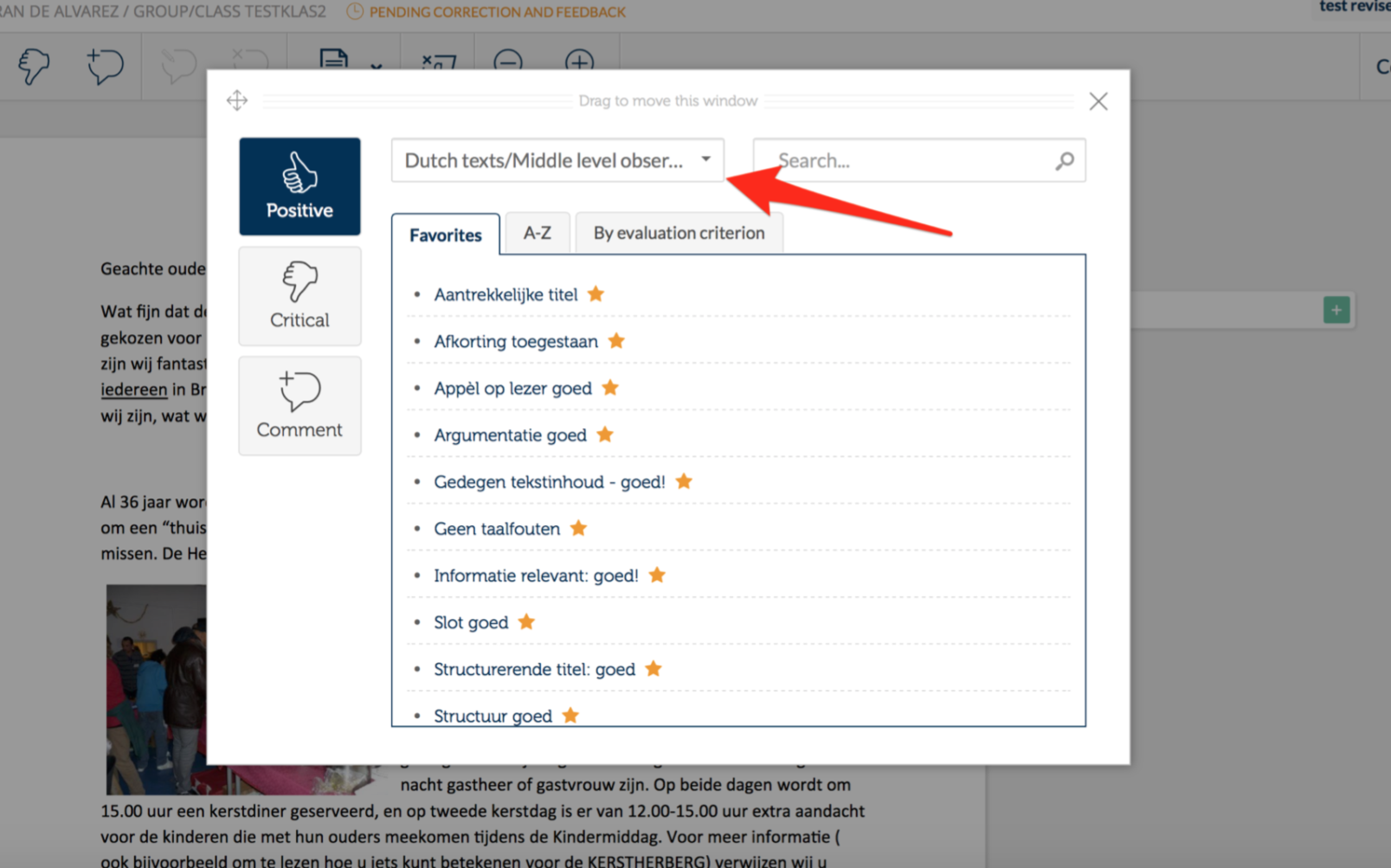 Other new functionalities and improvements are: 
Hand in Word, OpenOffice, and HTML documents
Different look for texts typed in Revisely
Observation/comment menu in one
More criteria
Use multiple observation sets at the same time
Possibility to use customized school criteria in the assignment
Observation set for writing skills especially for Utrecht University
Copying bits of text
Context-sensitive menu
Multiple correctors at the same time
Logging
Guided tour
Fancy formatting
The first reactions from users of Revisely 2.8 are very positive. Previous versions of Revisely already supported teachers in correcting assignments but with this new version, it is even easier and faster to correct your students' texts.
Learn more for your university/school?
Let us know if you would like to have a workshop and/or training for teachers.
Partnering?
Revisely is a great solution to add to an LMS, a digital method or even as a supplement to a regular schoolbook.